Welcome to my Self-paced
mindfulness-mini-Course
You're on the right page to find the class… just keep scrolling.
This is a self-paced introduction to mindfulness comprised of 4 short, sequenced steps to get you started. The steps grow out of years of teaching mindfulness on a University campus where people are really busy — and stressed. If this describes you, then keep reading.
You'll find pre-recorded practices on four topics, answers to common questions and suggestions for immediately bringing mindfulness into your work, studies, relationships, and daily life.
If you are just getting started, this opens the door. If you have some experience, this can serve as a refresher.
I hope you enjoy and find support in these resources.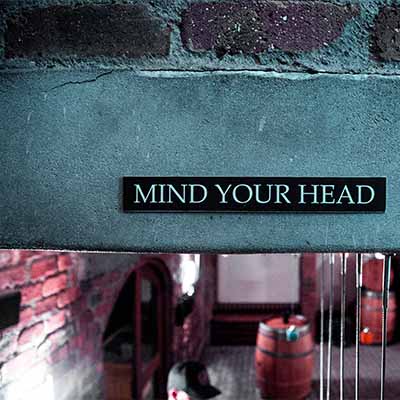 ---
"Your future is being created through the actions you take today." — anonymous
---

Give Step One establishes a steady, grounded awareness. From there move on to Step Two to cultivate an attitude of openness & acceptance. These two steps are the solid foundation to any mindfulness practice. Take a few days with each step as you practice. Then you can move on to Step 3 & Step 4 as you practice mindful awareness to engage your heart with simple, wholesome pleasure and deep listening. Enjoy!
---
Step 1: Your Mind is a Wonderful thing — use it well
The first step involves cultivating mindfulness involves working with your focus and awareness. You will learn that your mind is a cool, but complex thing. And that there is more to your moment by moment experience than you might realize.
Next we want to take mindfulness off the meditation cushion and bring it to life. As you integrate mindful awareness into your life and it will energize & enliven. We've focused on awareness in STEP 1: slow and drop into your bodily awareness. You can do this same thing during any activity. Here are two ideas:
Engaged Walking
take a solo walk, silence your technology, and notice what catches your eyes. Look closely to see texture, and color, and lighting. When you get home, write a poem about it.
3-sense check-in
In any moment do a 1-2-3! What are three things you see? Two things you hear? And one thing you can touch? You just did a mindful check-in!
---
STep 2: Acceptance is closer than you think
The second step offers the steps to cultivate acceptance and self compassion. Most of us add stress as we try to perfect ourselves, criticize and judge others, and try to craft more or less ideal lives. Nothing wrong with self-growth and ambition but there is also much to be gained from moments of 'letting it be'. In fact, research shows learning to 'accept' and 'allow' is the quickest path to stress reduction!!
It's fun to bring the practice into your everyday life. We have tapped into moment by moment awareness and added in some acceptance and self-compassion. Here are a couple of ways you can bring these elements into the activities of your life everyday:
What you haven't noticed
"My happiness grows in direct proportion to my acceptance, and in inverse proportion to my expectations". ~ Michael J. Fox
Something in us softens and and commits to wholeness as we learn to let ourselves be. So in any moment when you sense judgement, criticism, or evaluation inside, try to quiet that and notice what you are content with. Right here, right now. Look for even tiny pleasing aspects in this very experience. There almost always is something. Let yourself turn toward contentment regularly… it's easy to overlook it.
Just Say Yes
The practice of acceptance is at its foundation a 'just say yes' practice. Yes to what is. Our rejection of the moment, this saying 'no' often emerge when we are on the threshold of stretching our edges and acting or speaking more boldly or honestly. Wanting to move toward our dreams. Considering stepping away from toxic people. Stepping into more of our own personal authenticity. These are all ways of moving toward 'yes'. Watch the moments you resist, harden, and avoid and see where you can find a little 'yes'.
---
step 3: be kind. The best anti-depressant there is!
The third step invites us into mindful & compassionate relationship with our difficult emotions and discouraging thoughts.
Asking & Listening
coming….
Your Small Still Voice
coming….
---
Step 4: wholesome Pleasure is the mindfulness lottery … win big!
The fourth step teaches us how to cultivate an open-heart and enjoy our uplifting and wholesome emotional moments.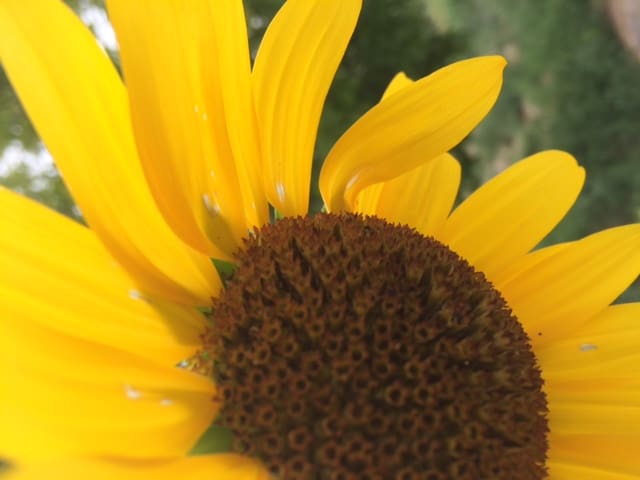 Savoring Your Morning Cup
The Pleasure of a Clean Closet
---
"To think in terms of either pessimism or optimism oversimplifies the truth. The problem is to see reality as it is. And meet it with unconditional kindness." ~Thích Nhất Hạnh
---